You can purchase just the plant in the regular plastic potting container to pot yourself or you are more then welcome to purchase a pot as well and have us pot and rock your plant for you. The Ponytail Palm is drought tolerant, slow-growing, and requires very little care. This plant is ideal for people with very little time or who travel regularly. The Ponytail Palm will be perfectly happy being watered every couple of weeks and left alone to soak up the sunlight. This distinct plant brings a little fun to any room in your home. The Ponytail Palm is neither a palm nor a tree — it's actually a succulent and a member of the Agave family, native to the southeastern desert of Mexico. The bulb-like trunk is used to store water and the long leaves that grow from the top of the trunk resemble a ponytail.
All prices in USD ($)

Due to an increase in the cost of roses, some product prices may be impacted during the Valentine's delivery period.
4" Ponytail Palm

PLANTPT-4

6" Ponytail Palm

PLANTPT-6

8" Ponytail Palm

PLANTPT-10

10" Ponytail Palm

PLANTPT-10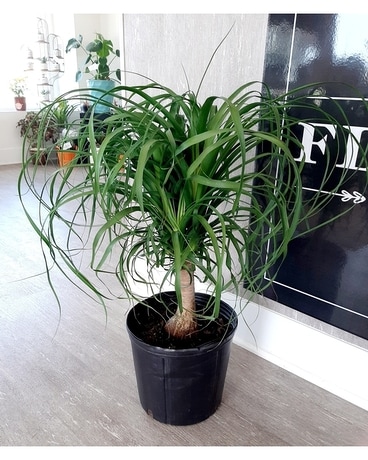 4" Ponytail Palm - $18.00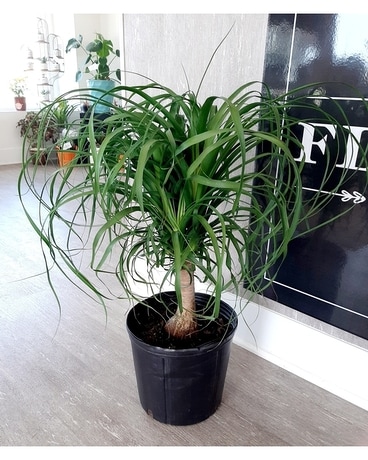 6" Ponytail Palm - $32.00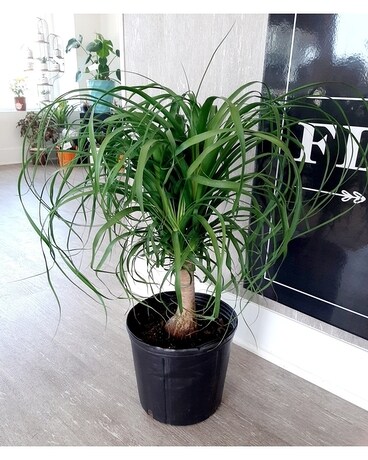 8" Ponytail Palm - $55.00
10" Ponytail Palm - $80.00